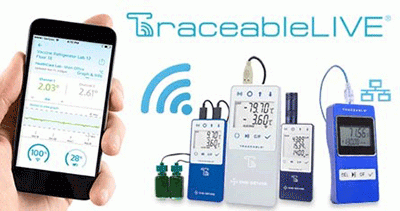 Safety is the key to putting the COVID-19 pandemic behind us
As we reflect on the past year—the toll the SARS-CoV-2 virus has had on us and how we managed through the isolation and fear of moving about freely. We've also thought about those of you who have been working with vaccines and the challenges you faced (and are still facing)—I believe there are two foundational imperatives resulting from this pandemic.
Stay safe
The first, and by far the most important, imperative is to stay healthy so you do not contract COVID-19. The data is too compelling when it comes to the risk, not only to yourself but also to the people around you. The best way to stay safe is to avoid contracting the virus. How do you do this? Wear a mask, wash your hands, place six feet in between you and others, and stay away from large crowds. And, to end this pandemic, we all need to do our part and get the vaccine when it is our time to do so.
Keep vaccines safe
The second imperative, which in a practical sense directly impacts the first imperative, is to keep COVID-19 vaccines at the required temperature throughout storage and transport. Like all vaccines, the COVID-19 vaccine needs to be kept at the required temperature at all times to ensure its potency and efficacy—deviation by only a few degrees can result in spoiled and ineffective vaccines. Simple to say but with challenging temperature logistics, various touch points through storage and transport, the scale of managing millions of vaccine doses, the urgency of the situation and intense scrutiny, accidents will happen. An example of "it's easier said than done" if ever there was one. There's already been reports of vaccines freezing during transport or a refrigerator accidently being unplugged: both examples of Murphy's law as I understand it.
One of the greater challenges is that the vaccine is out of sight more than we care to admit, whether on the back of a truck or in a freezer at midnight. If there is a problem, you won't know about it until it may be too late; even the best Digital Data Logger can only show you the temperature after the fact—unless it's enabled with cloud-based monitoring.
One solution for vaccine safety
TraceableLIVE® offers cloud-based monitoring—so if TraceableLIVE® devices detect an out-of-range condition, lose connection to your network, begin to run low on battery, or if your device is due for calibration, TraceableLIVE® will immediately send you alerts based on your settings. These products are designed with the second imperative in mind—to keep COVID-19 vaccines at the required temperature throughout storage and transport.
Digi-Sense data loggers with TraceableLIVE wireless technology provide a simple, efficient, and reliable way to ensure your critical samples are not compromised due to parameter variations. This latest technology is ideal for monitoring a process in real-time, at any time.
TraceableLIVE allows you to view current conditions from anywhere with a cloud-based interface. No additional software is needed.
List of our offer from Digi-Sense TraceableLIVE:
Watch below short video on monitoring your storage or transport efficiently with TraceableLIVE® to learn more.
Video link: https://www.youtube.com/watch?v=BDFE3tPITvw
Summary
We've made incredible progress over the past year in our fight against COVID-19 and with more vaccines being approved and efficiently distributed, it is just a matter of time before the pandemic is behind us.