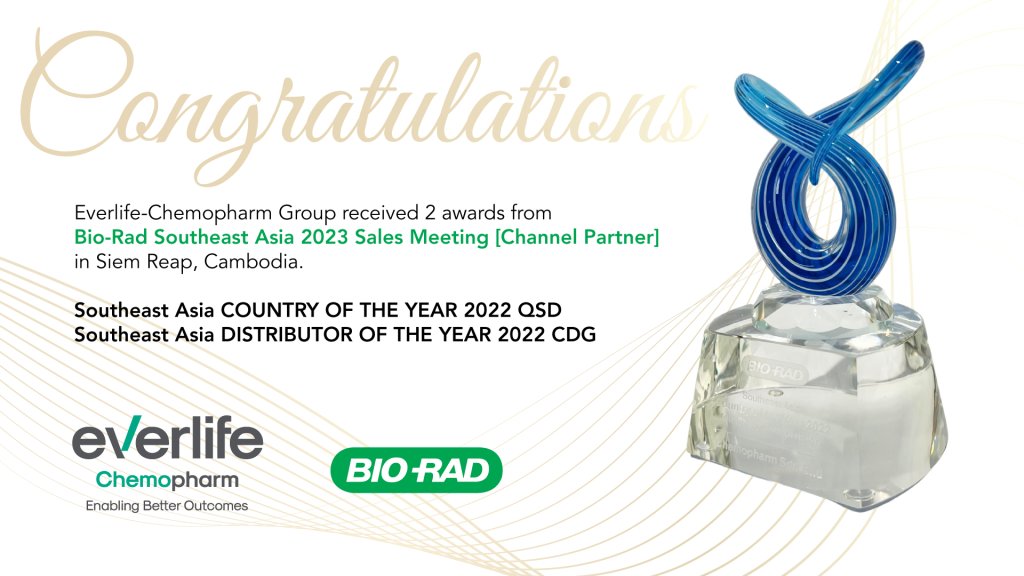 The Clinical Diagnostics division from Everlife-Chemopharm Group received two awards from Bio-Rad Southeast Asia 2023 Sales Meeting [Channel Partner] in Siem Reap, Cambodia.
Southeast Asia COUNTRY OF THE YEAR 2022 QSD
Southeast Asia DISTRIBUTOR OF THE YEAR 2022 CDG
Happy to announce that this marks the 3rd consecutive year that the team has received Southeast Asia COUNTRY OF THE YEAR for QSD since 2020. It has been challenging during the Covid-19 pandemic but yet fulfilling. A big shout out to Commercial, Marketing, CSG, FAS and all backend support teams that have contributed positively to this achievement.
We look forward to greater success in the years with Bio-Rad.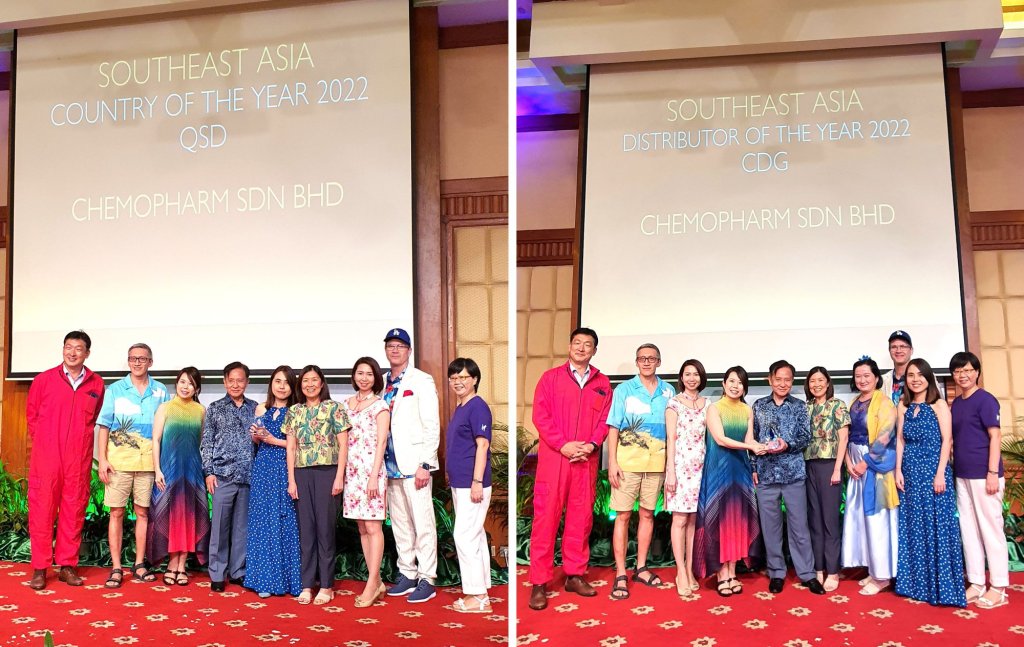 For Inquiries:
Call us at +603 7872 6000 or Email: enquiry@chemopharm.com
Website: www.chemopharm.com
For Career Advancement: https://www.chemopharm.com/careers/