BioCal™ Pipettes Calibration Service
BioCal™ Pipette Calibration Service adheres to ISO 8655 calibration standards
We specialize in the Calibration, Repair and Restoration of pipettes. Our primary goal is to provide a high standard pipette calibration service gravimetrically across every volumetric range from 0.2µL to 50mL.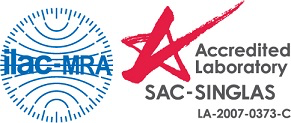 As the first company in Singapore to attain the prestigious ISO/IEC 17025 accreditation by SAC-SINGLAS for pipette calibration, our exceptional strength in pipette maintenance programs is recognized by many major research institutes and private biotech companies in Singapore.
Our calibration team offers you the best in-market pipette care solutions. We do this by using only original manufacturers' parts for repair, guarantee you with piston seal change at every calibration for your pipettes with dry seal systems, certify our calibration personnel with international proficiency testing programs and calibrate your pipettes using high precision balances that comply with the requirements of ISO standards.
As part of our quality quest, all in-coming pipettes under BioCal™ accredited testing program are subjected to two rounds of calibrations ('As Found' and 'As Left' testing). This means that all pipettes will be calibrated upon receipt for reporting of their as found conditions and then calibrated again post cleaning, repair and adjustments to certify their as left conditions prior to leaving our laboratory.
'As Found' testing benefits our clients in not only allowing for salvaging of measurements made with defective pipettes, but also to formulate policies on recalibration intervals to minimise deviation of their pipettes from the calibrated state. Our 'As Left testing for all' policy assures you that accuracy performance of your returning pipettes are optimised with the necessary adjustments and documented with full traceability.
BioCal™ service guarantees you with:
Highest accuracy in pipette adjustments
Detailed reports with equipment & environmental traceability
Setup for lowest possible measurement uncertainties
Participation in interlaboratory proficiency testing
Full service transparency through frequent external audits
Trained technicians for optimum support & prompt service
With a clear emphasis on quality, professionally managed care for your pipettes starts from the time we first receive your pipettes to the actual calibration process, extending to after-service support.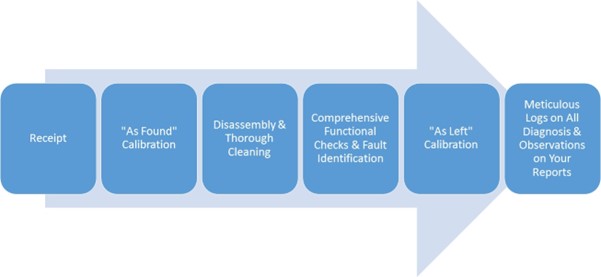 BioCal™ Accredited Pipette Calibration Service includes:
'As Found' Calibration
Reports calibration results before Preventive Maintenance & adjustment
Comprehensive Preventive Maintenance
Complete disassembly & cleaning
Physical inspections & functional checks
Repair with spare parts support (all major brands)
Servicing of piston assembly
Guaranteed piston seal change for devices with dry seal systems
SAC-SINGLAS Accredited 'As Left' Calibration
Reports calibration results post cleaning (& repair) and adjustment
Statement of conformity according to manufacturer's or ISO 8655 specifications
BioCal™ Quality Assurance Commitments
Guaranteed repairs using only original manufacturers' parts
Conform devices' accuracy & precision using original manufacturers' tips
Six months repair service warranty
Attestation of laboratory's competency via International Proficiency Testing Programs