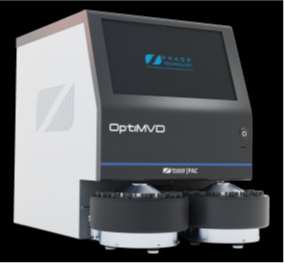 The Fastest and Most Versatile Viscometer and Density Meter
OptiMVD is a mini viscometer and density meter designed for today's modern laboratory. Available in three different configurations, all models load the sample, perform viscosity and density measurement, and clean the system automatically. The dual carousel model allows programming up to 48 samples at a time. All models can measure samples with a viscosity range from 1 mm2/sec to 2,000 mm2/sec at 40°C.
Safe and cost-effective to own and operate, the constant pressure viscometer has a precision that meets
or exceeds ASTM D445 or its equivalents.