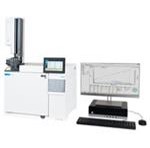 Customized GC - Tailored Solutions
The AC Analytical Controls® standard solutions cover a wide spectrum of petroleum, petrochemical, and natural gas analysis needs. Often, those standard solutions dont exactly match the analytical challenges at hand, requiring a standard system to be slightly modified. In other cases, a solution needs to be designed for a specific purpose.
PAC's history in designing, building, and commissioning customized solutions extends beyond the petrochemical, refining, and natural gas areas into others, such as environmental and food and beverage. Our dedicated team has several decades of documented expertise in engineering solutions that resolve the most complex analytical challenges. If the analytical question is not a standard method, appears difficult, or requires special sample handling, PAC is your best partner.
Applications
Applicated GC Gas Analysis, Aromatics, Natural Gas Analysis, Refinery Gas Analysis, Gasoline, Sulfur Trace Analysis, Crude, Petrochemical Analysis, Customized Analysis