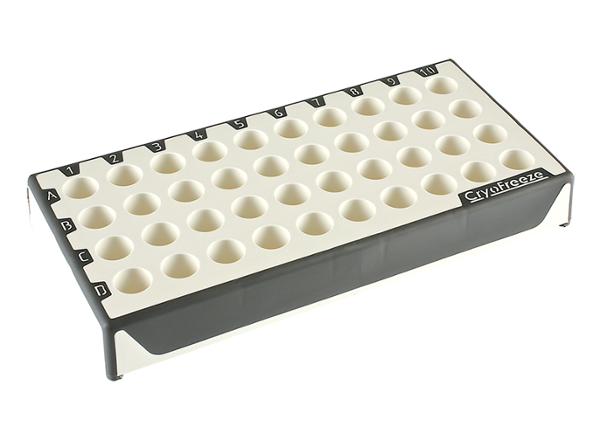 1. Polycarbonate storage racks are safe to use at ultra-low temperatures.
2. Operating temperature: -196C min to +121C max.
3. 25-, 81-, and 100-Place racks.
4. Printed alphanumeric index on each rack.
5. Innovative 40-Place GripRack offers easy one-handed opening and closing of stargrip base tubes.
6. Certified free of RNase, DNase, DNA, and PCR inhibitors, also endotoxin-free.