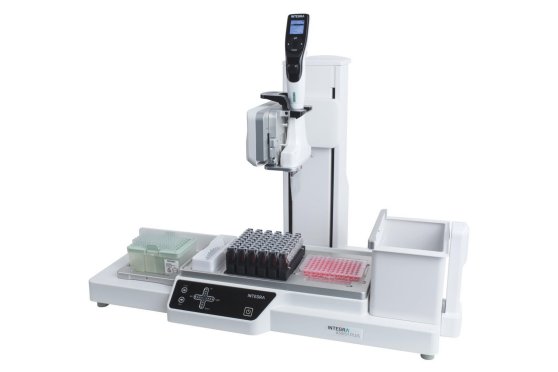 ASSIST PLUS – Pipetting Robot
ASSIST PLUS – small, affordable and fast automatic pipetting from tubes to plates.
The ASSIST PLUS pipetting robot offers exceptional flexibility at an affordable price, without the need for dedicated personnel or complex programming.
Using INTEGRA electronic multichannel pipettes or the D-ONE single channel pipetting module, these systems automate repetitive tasks while eliminating physical strain, providing superior reproducibility and ensuring error-free processing.