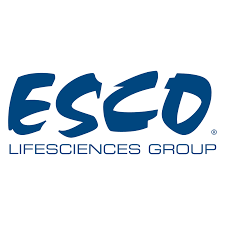 Biological Safety Cabinet
A Biological Safety Cabinet (BSC), also known as a Biosafety Cabinet is mainly used for handling pathogenic biological samples or for applications that require a sterile work zone. A biological safety cabinet creates inflow and downflow of air that provides operator protection. The downflow air passes through an ULPA/HEPA filter and creates an ISO Class 3 work zone to protect samples from the risk of cross-contamination. The air exhausted also passes through an ULPA/HEPA filter prior to release to protect the environment.
Esco biosafety cabinets have a wide range of options from work trays, side panel construction to accessories. Esco BSCs are designed with ergonomic and energy-saving features.
To guarantee the biological safety cabinet's optimum performance these are tested and classified by 2 standards: EN 12469:2000 and NSF 49.