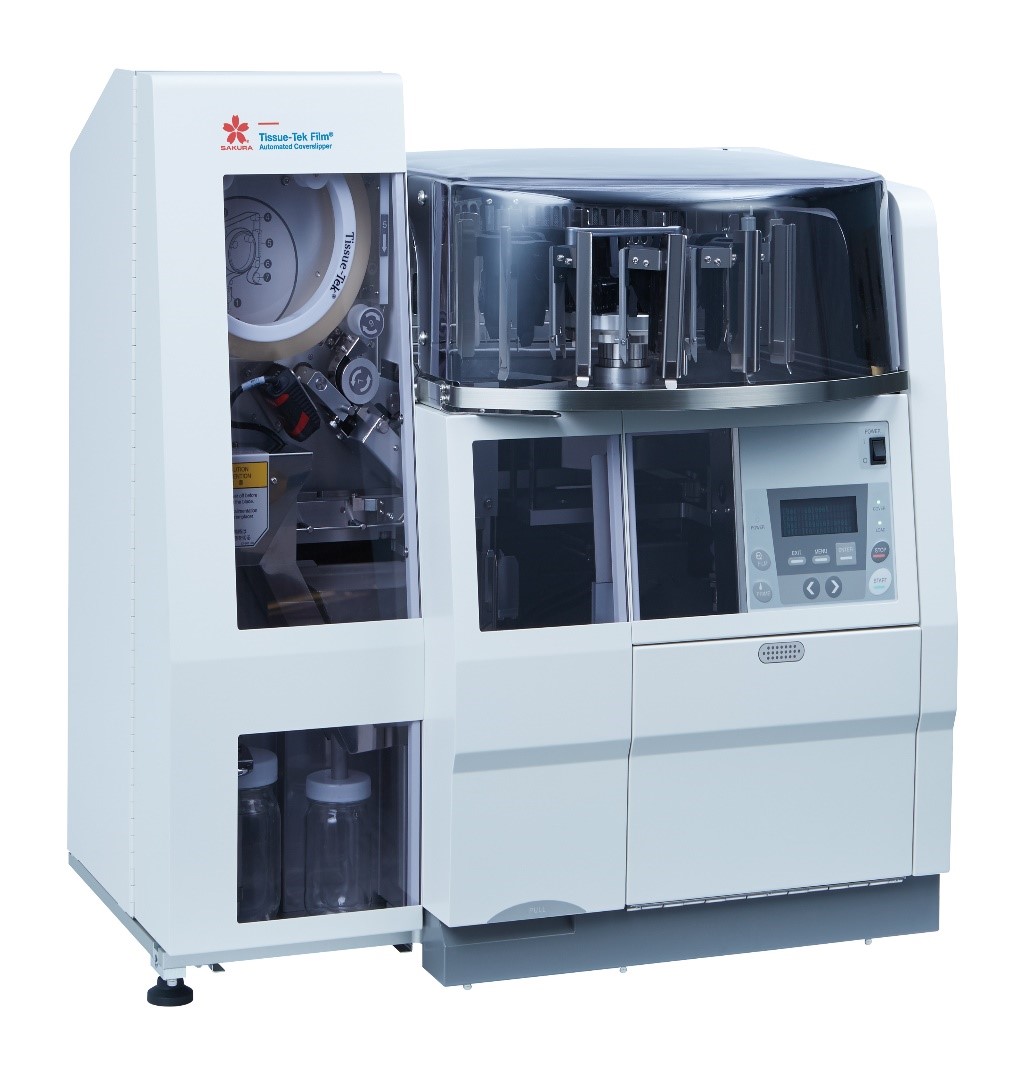 Tissue-Tek Film, Automated Coverslipper System
Achieves high-speed mass processing
– Connection with Tissue Tech Prisma Series *
It is possible to connect with the automatic slide stainer device Prisma Plus, and we propose further labor saving by unifying the dyeing encapsulation
– Uses film with encapsulant Uses
Uses film-type high-speed encapsulation. Sakura's film with encapsulant does not require an encapsulant and dries quickly, so microscopic examination is possible immediately after encapsulation. The maximum processing capacity is 1,090 sheets per hour.
– Enhanced sample protection function
The bubble detection function detects poor drying and encapsulation of samples caused by lack of xylene. In addition, the film end detection function prevents the device from stopping halfway due to lack of film, and the processing ends in basket units.
– Bar code reading function (optional)
Slide information can be automatically acquired by installing a dedicated barcode reader (optional). * A special connection kit (Tishu Tech film connection kit) for connecting with the Prisma series is included in the product.